Meet the Departments at Star Buick GMC in Easton PA

MEET THE SUPER STAR TEAM
AT STAR BUICK GMC
Star Buick GMC in Easton PA has but one purpose: to exceed your expectations from test drive to delivery and the service years ahead. Our professional sales and service team is committed to a no-pressure, high integrity approach to your ownership experience. Our goal is for you to feel that the vehicle you drive away in is the perfect one for you. Our online inventory of
new
and
pre-owned
vehicles is updated daily. Our service department has the most up to date equipment. All of our skilled staff is factory trained and certified in their profession. If you are new to Star we welcome you ... if you are a returning customer we welcome you back. My door is always open, so please feel free to call or stop in any time.
Why should you buy from Star Buick GMC in Easton PA? Our unmatched service and diverse Buick, GMC inventory have set us apart as the preferred dealer in EASTON. Visit us today to discover why we have the best reputation in the EASTON area.
Management
Our skilled management team will ensure you have a phenomenal experience at Star Buick GMC in Easton PA. Please reach out to any of us if we can help you in any way!
Clete
Landis
Owner/Dealer
Founder of Star Buick GMC … the Number 1 Buick GMC Dealer in the area. The leader since 1970.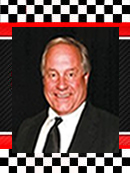 Keith
Muir
General Manager
I was born in Canada and have spent most of my adult life in California. I worked in Sales and Management for a large GM Dealer in California back in the late 80's.I spent the last 20 plus years in management in the Financial Services industry. In 2011 I moved to the Lehigh Valley to be part of the Star Buick GMC Management Team. My career has taught me the importance of providing customers with the highest quality of customer service possible. My goal is to help bring that level of customer service to our customers here at Star Buick GMC. On a personal note, I am happily married and have 3 children. I enjoy offroading, fitness and pretty much all sports.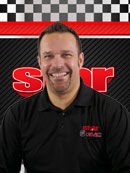 Greg
Smith
General Sales Manager
Greg has lived in the Lehigh Valley all his life. He brings over 35 years of Executive management in the automotive industry. Breaking sales records in volume and customer satisfaction is his passion. Greg was the 1st GMC truck manager for Star back in 1994 when they got the franchise. He shares the Star corporate vision of being recognized as one of the top dealers in the nation. His quality approach leads our Easton sales team. He loves playing golf with his son Tyler and anything else they do together. He also enjoys having quality time with his wife Cyndi and their 2 puppies Sadie and Benz. When not moving the sales needle he most likely could be found spending quality time with his family.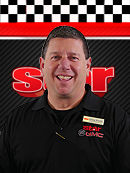 Sales Department
Our trained sales staff will help you every step of the way during your shopping experience at Star Buick GMC in Easton PA. Our sales team is ready to answer any questions you have as you shop for a new vehicle in EASTON.
Kara
Kitchen
Sales Reception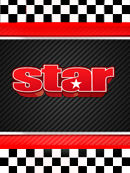 Robbie
Edinger
Sales Manger - preowned
He knows his stuff … and that means you get the best possible offer for your trade in. Robbie invites you to test his knowledge, and while your doing that ask him about our lifetime powertrain warranty.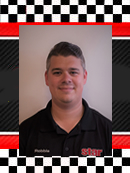 Rob
Ehrig
Business Elite Truck Manager
I am a native of the Lehigh Valley. I grew up in Emmaus, graduated from Penn State University and reside in Salisbury Township. I have been selling General Motors products since 1997. I have attained GM's Mark Of Excellence for 12 Years in a row. For the last few years I have been focusing on small business, commercial and fleet sales. Currently I am the Commercial Truck Manager at Star, where we carry one of the largest commercial truck inventories in the Northeast. I have been serving my clients needs with my extensive knowledge of GM cars and trucks for the past 15 years.If you are looking for an exemplary level of customer service and high level of product knowledge to assist your business with its next car or truck purchase, be sure to call me. On a personal note I am married with 3 wonderful children. When not at work I enjoy fishing, archery, golf and helping my son with his aspirations of becoming an Eagle Scout just like me.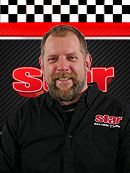 Yiannis
Zographou
New Car Sales Manager
The newest edition to our award winning staff. He is dedicated to delivering great deals and an outstanding purchase experience. Stop in and experience the excellence.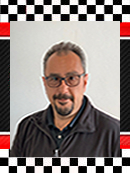 Rachell
Farrell
Business Development Manager
As the Business Development Manager, I'm here to eagerly assist our customers before, during, and after the sale. I strive to make sure every customer has an exceptional experience at Star! On a personal note: I've grown-up in the Lehigh Valley, am a Kutztown University graduate, and have a very close-knit family, who are a major part of my life. In my free time, when I'm not spending it with family, I enjoy reading a good book, snowboarding, hiking, and of course cheering on my favorite Philly sports teams; The Flyers, Eagles, and Fightin' Phils!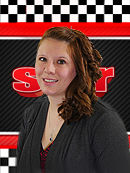 Adam "HAWK"
Mihalko
Sales Consultant
Adam AKA "Hawk" is a very caring and genuine person when it comes to his customers. He has been in sales for 15 years and enjoys helping people to the best of his ability. He believes in doing whatever it takes to make the customer completely satisfied. In 2018 & 2019, he was recognized as the #5 ranked sales representative in General Motors for the Philadelphia, Baltimore, and D.C. region. In 2020 he was recognized the #4 ranked sales representative for General Motors in the Mid Atlantic Region. For 6 years in a row, he has won the Mark of Excellence Award through GM. He will continue to strive to reach other accolades through excellent customer service that he provides to all his customers. He is an active participant in competitive flag football leagues and is a PIAA official for basketball. "Always Ask For The Hawk."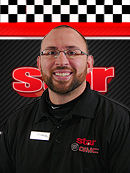 Tyler
Smith
Sales Consultant
Tyler Smith brings great energy and enthusiasm to our sales team. A 2018 Moravian College graduate, Tyler received top awards in his junior and senior year for accounting and was named Top Male Athlete for the Class of 2018. His sport was golf. He now plays his golf at Woodstone Country Club where he is the 2019 Club Champion. The only thing he loves more than golf is working with his father, Greg Smith, our General Sales Manager, making sure his customers get the best possible deal on the right vehicle for their needs. You won't go wrong if you ask for Tyler the next time you shop at Star.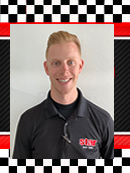 Luis
Chacon
Sales Conusltant
Integrity, Honesty, and a strong sence of Service drives Luis to serve his customers wants and needs. Ask for Luis if you want to make not only a deal but a friend in the business.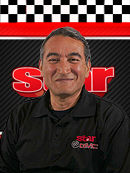 Dylan
Gray
Sales Consultant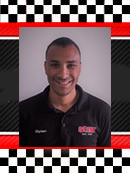 Andrew
Muretta
Sales Consultant
New to the team and already a super star. Andrew knows his product, knows the best deals on the lot, and knows how to give expert advise to his customer's.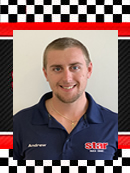 Marcos
Nascimento
Sales Consultant
He's back ... and we are all grateful. See Marcos for an incredible deal.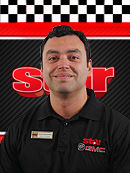 Dave
Patino
Sales Consultant
After many years of serving the community as a law enforcement officer, Dave has decided to make a positive change in his life. He has always loved cars and trucks ... so why not sell them. He dove right in and has become one of the area's top sales consultants ... we are privileged and lucky to have him on our staff.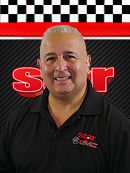 Josh
Adams
Sales Consultant
A new addition to the winning team.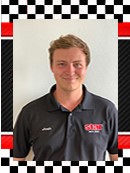 HR
Cat
Super Star Employee
We are always looking for the next sales super star. Send us your resume at the email address attached to this bio. Just say HR Cat sent you, the coolest cat in HR.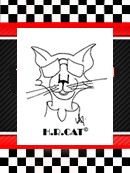 Homer
Mclean
Maintenance Engineer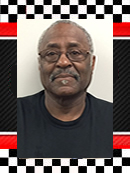 Service Department
Our GM Certified Service department has the expertise to perform a wide range of GM services. From routine maintenance to critical repairs, we take the stress out of servicing your vehicle.
Michael
Muir
Service Manager
Michael has traveled over three thousand miles to join our winning team. He brings the best of California with him. His style and wit and sincere care for our customer's is truly amazing. We welcome him to our award winning service department.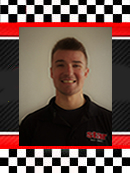 Evan
Butler
Service Advisor
Evan brings decades of technical experience to the service team. He is a GM Certified Service Advisor and Technician.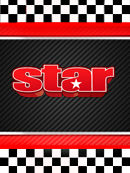 Bill
Lindsay
Service Advisor
I was born and raised in New Jersey, lived for 2 years in Florida before finding my way home in Roseta, PA 22 years ago.Growing up in the automotive business and having worked both parts and service, I currently find myself working as a GM fully trained service consultant at Star Buick GMC.I have been servicing my customers here at Star since 1998. On a personal note when I am not at work, I enjoy spending time with my children, mountain biking, running and keeping active.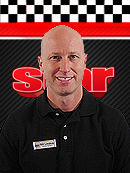 Doug
Roat
Service Advisor
Doug is one of our staple Service Advisors, who is willing to go above and beyond for our customers. He has a plethora of vehicle maintenance knowledge and is extremely personable. He is an asset to our service team.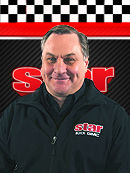 Nick
Carpinelli
Service Advisor
Our newest addition... and a great one at that. Say Hi to Nick when you stop by.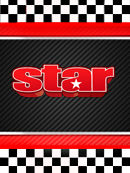 Lisa
George
Customer Service
The voice on the phone when you get that service reminder call is smiling Lisa. Smile back the next time she calls.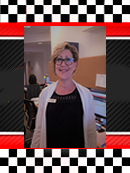 Parts Department
Our knowledgeable Parts Department at Star Buick GMC in Easton PA can help you with any replacement parts your car requires. We carry authentic GM accessories to outfit your vehicle.
David
Dumpel
Parts Manager
Bringing decades of parts management experience, David will handle all of your automotive parts and accessory needs. Ask for Dave on your next visit.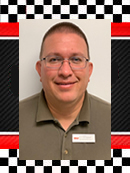 Chris
Weros
Parts Consultant
Need a hard to find car part? Chris can find that part for you and at then best price anywhere ... and quick.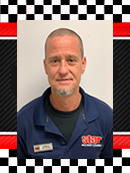 Erik
Reichenbach
Parts Consultant
If Erik can't find that part ... nobody can. Say hi to the most experienced parts consultant in the valley.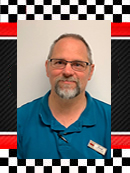 Steve
Kopinga
Warehouse Management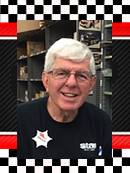 Dan
Trapp
Collision Parts Specialist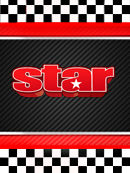 Brian
Daku
Collision Parts Specialist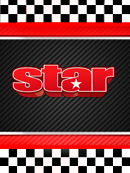 Marcus
Adams
Business Manager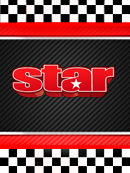 Sean
Marouchoc
Business Manager
Sean prides himself in being able to find and secure the most competitive rates for our Star Pre-owned clients. He goes to great lengths to be sure that each client receives an opportunity to acquire extended service policies with every purchase to be sure that they are protected from unforeseen future repairs. His customer rating is the best in class.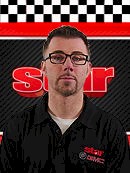 Collision Center 6102583800
Rob
Grow
StarCarHR & Collision Operations Manager
Rob was born and raised in the Lehigh Valley and a proud professional member of SHRM, the Society of Human Resource Management. With over four decades of executive management experience he brings both enthusiasm and attention to detail to the Star organization corporate wide. He is an avid golfer and lover of the arts. Rob also takes special pride in directing the companies community involvement, supporting health and wellness.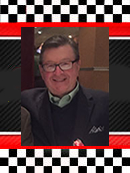 Paul
Falcone
IT Manager / Customer Experience Manager
Hard working ... IT EXpert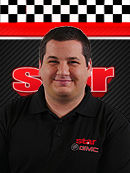 Janel
Garis
Bodyshop Senior Admin
Always a smile... we are the friendliest body shop in the valley.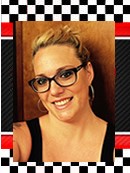 Shannon
Horton
Body Shop Admin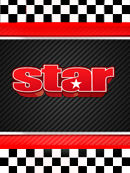 Shawn
Schmoyer
Estimator / Production Supervisor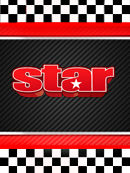 Amanda
Borovies
Customer Service
The friendliest body shop around starts with a big smile from Amanda.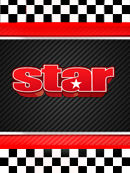 Sales
Monday

Tuesday

Wednesday

Thursday

Friday

Saturday

Sunday

Closed
Service
Monday

Tuesday

Wednesday

Thursday

Friday

Saturday

Sunday

Closed
Parts
Monday

Tuesday

Wednesday

Thursday

Friday

Saturday

Sunday

Closed